Willkommen in der Lead-Generierungsschule für Marketing Manager

Drei Experten für Lead-Generierung haben einen Kurs für dich zusammengestellt, der dir Inspirationen und konkrete Ideen an die Hand gibt.

Der Kurs zeigt auf, wie du dir richtigen Leads generierst und wie du deine Verkaufsabteilung dazu aktivierst, diese Leads mit offenen Armen willkommen zu heissen. Das Gelernte lässt sich zudem in deinen geschäftigen Alltag integrieren.
So geht's
Die Lead-Generierungsschule ist als schrittweise Anleitung strukturiert. Jede Lektion wird per E-Mail gesendet, damit du sie nach Belieben lesen kannst.

In jeder Lektion erhältst du einige praktische Aufgaben, mit denen du erste Ergebnisse erzielen kannst.

Viel Spass – und gute Arbeit!
Hier sind deine Lehrer: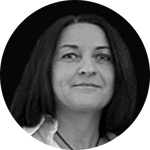 Carina Rieger
Head of Content
Seit rund 20 Jahren im Agenturbereich tätig. Texterin und Content Konzeptioner aus Leidenschaft mit einer spannende Bandbreite an Branchen und Themen. Wort wirkt!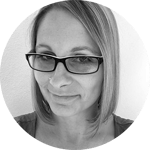 Romy Fuchs
Head of Marketing
Romy hat richtig viel Erfahrung im Agenturumfeld und ist zertifizierter HubSpot Trainer. Ihre Leidenschaft gehört dem Aufstöbern neuer Wege, die direkt zu einem noch erfolgreicheren Inbound Marketing führen. Dass man dabei auch mal in eine völlig andere Richtung denken muss, reizt sie ganz besonders.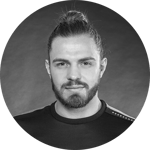 Lanny Heiz
Head of Sales
Von der Grossbank bis zum Startup – Lanny ist schon in viele Bereiche der Unternehmenswelt eingetaucht. Die Konstante? Seine Leidenschaft für Kundenorientierung und Problemlösung. Als typischer Millennial ist er in Social Media zu Hause und tritt auf Instagram als Influencer für Marken wie Samsung oder Gilette auf.